A Few years ago now I shared a little programming cross stitch design that went semi viral. It is now available in mug form for you to customize and have shipped straight to your door. Yay!
From this

To this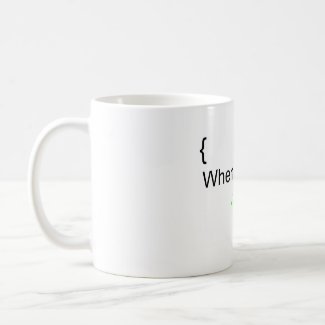 When in Doubt, Rem It Out
by
thehouseofhappy
See more
Programming Mugs
Or if you would still like to get stitching here is the chart. Just click to go to the big print version.

Make sure you use the tweet link at the bottom there to share this with your stitchy or techy friends.
Or they would NEVER forgive you.
OK, evev-star is exaggerating again. And talking about herself in the third person. So she better go now and take her meds.


If you like my cross stitch charts please help support me on etsy